Innovation tools to help you create a new product
Agenda for Thursday 24 September:
Salma, our Business Advisor, will talk you through two innovation tools you can use to generate ideas for your small business. Both are fantastic if you're not creative by nature!

You'll hear a snippet of Salma's journey into being a beauty business entrepreneur, and her experience creating new products.

Questions
Who is this session for?
Small business owners who have an idea for a new product or service, but who are unsure of how to develop their idea.
In the current climate, you might be thinking:
I've diversified hugely – how will I sustain this when 'normal' returns

Lockdown has given me lots of time to think and plan – I am ready to progress my idea/innovation

I have added a little bit to my business, it doesn't currently take any extra resource but it works and I'd like to develop it further

My business has been damaged, it's clear that I'm going to have to change what I do/the way I do things to survive and flourish going forward
About this session
In this bitesize session, you can expect a 15-minute interactive talk from Salma, followed by a 15-minute question and answer session with our host.
You can also book a one-to-one session with one of our team to discuss your idea in more depth. It's a chance to chat about your business and your idea, and to see if our SMART Cheshire Innovation Challenge might be the next step in your journey.
(These one-to-one sessions are completely optional. You're more than welcome to join our innovation webinar and then log off!)
Time
Thursday, September 24, 2020 12:30 pm - 1:30 pm
Location
https://www.eventbrite.com/e/creating-new-products-innovatio n-toolkit-for-small-businesses-webinars-tickets-107836022446
United Kingdom
Activity Feed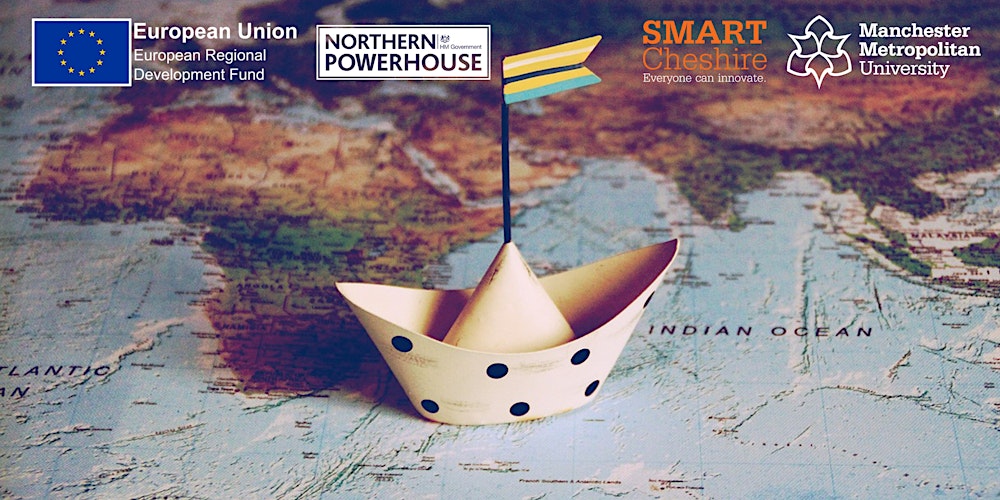 View More